Do you want to learn how to prevent and manage problems in the water? The PADI Rescue Diver Course in Gili Trawangan helps you to be become more confident in diving knowing that you can help other if needed. It sharpens your senses how to recognize and react to serious situations underwater and how to solve problems.

Learning how to be a better buddy as a Rescue Diver will give you a lot of recognition in the diver community.

The PADI Rescue Diver course is a lot of fun even if you train for serious situations. It makes the PADI Rescue Diver to one of the most challenging but also most rewarding diver courses.

You need to have Emergency First Response Primary and Secondary Care (CPR and First Aid) within the previous 24 months. You can complete this training with DSM Dive during your Rescue Diver Course. You can also learn with DSM Dive how to become a PADI Emergency Oxygen Provider.

The PADI Rescue Diver course prepares you to deal with dive emergencies, minor and major, using a variety of techniques. Through knowledge development and rescue exercises, you learn what to look for and how to respond. During rescue scenarios, you put into practice your knowledge and skills.

The theoretical part of the PADI Rescue Diver Course takes place in our DSM Dive Center on Gili Trawangan or Lombok. The practical part of your PADI Rescue Diver will be in our pool in Gili Trawangan and in the open water around the Gili islands. Departure with the boat to the divesites of the Gili Islands is at our dive school DSM Dive in Gili Trawangan.
What will you learn?
Self rescue
Recognizing and managing stress in other divers
Emergency management and equipment
Rescuing panicked divers
Rescuing unresponsive divers
Schedule
Planning (5 days around 6h per day):
Day 1 - 5:

Theory and Rescue Scenarios in Confined and Open Water
---
Prerequisites
Certified Advanced Open Water Diver (no matter which dive organization)
EFR Course within the previous 24 months (or do it directly with DSM Dive)
At least 12 years old
Be in good health (please consult a doctor and check the medical form)
Adequate swimming skills
Please send us an email, call us or drop by at DSM Dive to make your reservation at least 48 h in advance
How to continue?
Become Go pro. With the PADI Rescue Diver Course you took already a step in becoming a responsible diver and towards "go pro". Continue your education with the PADI Divemaster Internship Program, your step into becoming PADI dive professional.
PADI Rescue Diver Course
423
Rescue Diver Course
USD

423 /pax
Open Water dives around Gili islands
Transport to the dive sites (Gili islands)
Dive Instructor per group
Learning material (online or on place)
What we recommend to bring
Diver Certification Card and logbook
Drinking water
Sun and wind protection
(Underwater-)Camera
Swimwear and towel
Some money for your lunch
Filled in medical form
Results of your exam if you did E-learning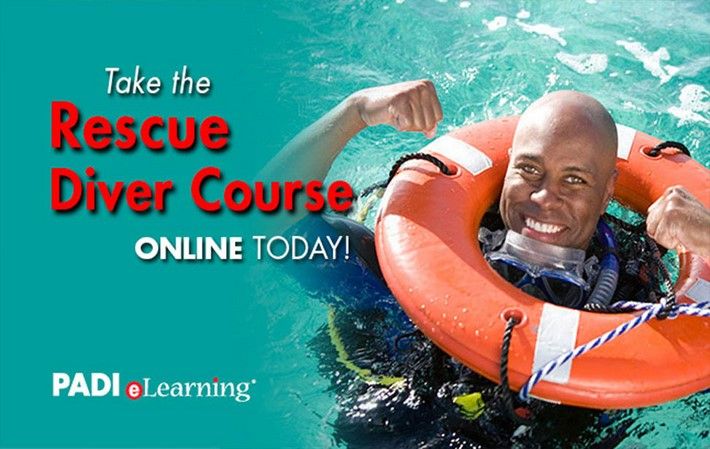 PADI Rescue E-Learning
PADI E-learning
If you are short on time and don't want to spend your precious holiday time studying? Learn the basics of scuba diving in theory already at home. This gives you the advantage of studying in your own time and pace. Of course you can still review and ask questions to your dive instructor once you are here. To do the PADI E-learning you have to register here, study, do the exam and show the results of the exam to your instructor