Fun Dive around the Gili Islands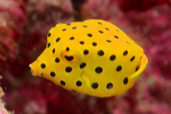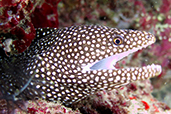 For certified divers, we have 2 or 3 boat trips a day, depending on the season (low season 2 trips high season 3 trips). Each trip is 1 dive: distance to the dive sites is 10 minutes, dive time up to 1 hour, followed by return to Gili Trawangan.
We are located in a tropical water environment and we can expect to find all the marine life linked to this biotope or ecosystem.

The Gili Islands offer a range of 20 different dive sites, each of them carrying a strong personality offering you a unique experience. Between the drift dives, the deep dives, the coral reef dives, the wreck dives, we can accommodate all types of divers from beginner level to the most experienced.
With different topography and exposure to changing currents, the dive sites have developed three main biotopes: sand, coral and rock. Each of these biotopes offers a different habitat for a large array of marine life. The water temperature ranges from 27 to 30 degrees celsius year round directly in the heart of the tropics. Our primary marine life that we see an abundance of every day consists of turtles, lion fish, moray eels, rays and sharks...
From macro life to the big pelagic species, the Gili Islands are home to a large reserve of wildlife in the heart of the coral triangle.
Please respect our dive sites and marine life by not touching or teasing marine life at any time.
The Basics
The Fun Dive are based around all the Gili Islands. The Dive Team chooses the best dive sites on a daily basis, depending on the ocean conditions (current, wind, wave strength). If the conditions are too rough, the dive site can be changes last minute to guarantee your safety.
The dive groups are maximum 4 guests to be lead by one of our Divemasters or Instructors.
The maximum operating depth is defined by overall level of the group. Due to the ocean conditions we can have in the Gili Islands, each group has to stay with their dive guide.
Booking
In the dive industry, the booking has to be completed at least one day before the dive. Diving is not too complicated, but it takes a lot of logistical support and organization. Each diver has to come in person in the dive center to complete the pre dive paperwork and to try the equipment. With your Divemaster, we will explain your personal plan and how we will be proceed.