Refresh program : certified but a bit rusty ?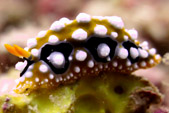 Haven't been diving lately and so you need a Refresh ? The Refresh Program is the perfect way to update your dive skills and knowledge from the PADI Open Water Diver Course before jumping back into the water. Whether you want a few reminders or need to go over the basics, the refresh Program is personalized for you: You conveniently review scuba concepts with your Instructor, go to the swimming pool to make you confortable with the skills, then go for an Fun Dive (exploration dive) with your Divemaster or Instructor. It's quick and easy, and a good way to prepare for your next PADI course or get ready for a diving vacation.
Any certified diver who stay inactive for a certain period have to follow a refresh program for there security and confort. Because in DSM Dive we have chosen to work with small group, it will be almost like a private session bringing you back to your certification level, allowing you to enjoy the maximum of your dive.
What will you be refresh on ?
The Diving theory
How to plan a dive
How to react wright and the different dive protocols
How to communicate underwater
How to set up and check your equipment
How to breathe and control your positionnement underwater
How to swim with fins, to have a proper position
Discover beautiful marine life like turtles, Nemo, Dory…
The program is divided in 3 parts : Theory / Confined water / Open Water Dive.
The Theory
The Theory is a strong debriefing on a quick quiz to remind you all the basic concept of diving, hand signal and emergency procedure, buddy check,. We go through the buddy system, position, attitude underwater.
The Confined Water
In the side of the swimming pool, we go through equipment set up and check. In our swimming, we will do all the basic skills, emergency procedure and make you confortable again with your way to descent, ascent and buoyancy.
The Open Water Dive
After your refresh you go in Fun Dive to explore the underwater sea of Indonesia and spot as much marine life as you can
The program
The refresh program : theory, swimming pool, Fun Dive, take place on a half day trip and bring you back to your certification level.
Booking
In the dive industry, the booking has to be completed at least one day before the course. Diving is not too complicated, but it takes a lot of logistical support and organization. Each diver has to come in person in the dive center to complete the pre course paperwork and to receive the teaching material. With your instructor, we will explain your personal plan and how the course will be proceed.
How to continue?
Keep on diving and go Fun Diving. Fun Dive is exploration dive that become the a part of your travel experience. As soon as you discover a new country or area exploring there underwater ressources is definitely a part of your experince.