PADI Specialties Cours on Gili Islands Lombok Indonesia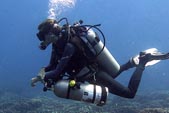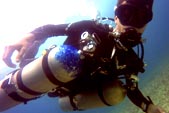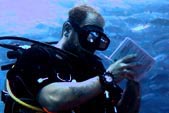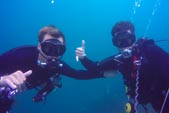 With the PADI Specialty Courses you are going to experience the next level of diving increasing your knowledge, your diving skills and having a new ways to enjoy your diving experience.
Learning a Specialty train you to have a specific activity underwater that you are going to master. It will give you the knowledge and the skills to have a better understanding of how doing it in a efficient and security way. It will make you more confortable and also it will give you a larger picture of your diving activity.
You can start your next level of diving directly after any diving certification level. One of the main advantages of the PADI Specialty Course is that it gives you the certification in your field and therefore more possibilities in diving.
For each courses you have to go through your specialty theory followed by a debriefing with your instructor. After what you will performed from 2 to 4 dives under the direct supervision of your instructor. After your cours you will receive a new card for each specialty in addition of your current diving level.
In DSM Dive because we have chosen to teach with small group it will guaranty you the best attention and personal guidance you can have.
Our most famous Specialties
Deep Dive Specialty
Nitrox Diver Specialty
Sidemont Specialty
Drift Dive Specialty
Wreck Diver Specialty
Multilevel & Computer Dive Specialty
Peak Performance Bouyancy Specialty
Underwater Photography Specialty
And a lot of other...
What will you learn ?
The Diving theory of your Specialty
How to plan a dive specifically for the specialty you have choosen
How to execute the activity properly in secure and efficient condition
Discover beautiful marine life like turtles, Nemo, Dory…
The program is divided in different parts depending on the specialty you have pick up:
Theory / Confined water / Open Water Dive.
The Theory
You are going to go through the diving theory of your specialty followed by a strong debriefing with your Instructor to answer all your questions and highlight important point, after what you will have a quiz.
The Confined Water
For some Specialties, not all of them, you have to go in Confined Water again to master your control of it first in a teaching environment before mastering them in Open Water
The Open Water Dive
You are going to performed a certain number of activities during the dive plan and organised with your Instructor oriented on your specialty
The certification
The PADI Specialty license is recognized worldwide and valid for life. This experience will expand your understanding of the ocean and how lucky we are to explore the wonders it holds.
Booking
In the dive industry, the booking has to be completed at least one day before the course. Diving is not too complicated, but it takes a lot of logistical support and organization. Each diver has to come in person in the dive center to complete the pre course paperwork and to receive the teaching material. With your instructor, we will explain your personal plan and how the course will be proceed.
How to continue?
Continue with the PADI Master Divemaster Course after you got five specialties you become a PADI Master Diver.
Become a dive professional and continue your training whit our famous Divemaster training cours. Learn more about diving, push your skills to a professional level, learn how to manage and organized boat trip and learn how to share your passion.