PADI Open Water Certification on Gili Islands Lombok Indonesia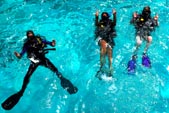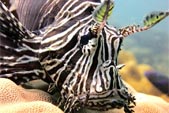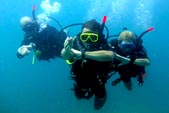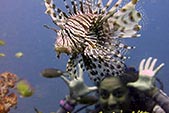 If you've always wanted to take scuba diving lessons, experience unparalleled adventure and see the world beneath the waves, this is where it starts with DSM Dive on Gili Trawangan & Lombok. Get your Open Water Certification with the PADI Open Water Diver course – the world's most popular and widely recognized scuba course. Millions of people have learned to scuba dive and gone on to discover the wonders of the aquatic world through this course.
The Gili Islands are consider as one of the best place to do your cours due to the condition and the quality of our dive sites. Doing it with DSM Dive guaranty you a cours in small group and maximum of safety under the direction of experiences Instructors
The PADI Open Water Diver course usually takes three days as your first adventure in diving. We like to teach in small groups with a maximum of 4 students per instructor, so you and your friends will get the most out of it.
- The first day contains knowledge development in the morning and confined water training (diving in the swimming pool) in the afternoon. This is the day with the heaviest workload.
- The second day is a boat trip with two separate open water dives and you may finish the theory in the afternoon or evening (up to you).
- The third day is another boat trip with two dives followed by processing your certification paperwork! The PADI Open Water Diver license is recognised worldwide and valid for life, allowing you to dive independently to a maximum of 18 meters (in a buddy team).
For the boat trips with the open water dives, we go diving around all three Gili Islands, which offer a variety of dive sites around Gili Trawangan, Gili Meno and Gili Air. We choose the two best dive sites on a daily basis, depending on the ocean conditions, and each dive is up to one hour long.
You can contact us anytime by email to make a reservation or to simply inquire with any questions you have! When you arrive on Gili Trawangan, we need you to confirm your course start by dropping by the dive center the day before your course is scheduled to start. During this time, you can fill out all the prerequisite paperwork and even get a head start on studying your dive theory by taking one of our tablets with you to your accommodation.
What will you learn ?
The Diving theory
How to plan a dive
How to react right and the different dive protocols
How to communicate underwater
How to set up and check your equipment
How to breathe and control your position underwater
How to swim with fins, to have a proper position
Discover beautiful marine life like turtles, Nemo, Dory…
The program is divided in 3 parts : Theory / Confined water / Open Water Dive.
The Theory
The theory is divided into 5 chapters. For each chapter, you will watch one video while answering multiple choice knowledge review questions. You will also have a textbook to aid you should you need any clarification on any of the concepts. After each chapter, your instructor will take up the questions with you and explain in further detail anything you had trouble with or anything that further interests you related to the material.
Following each chapter, you will have a closed book quiz with 10 questions. This is to help reinforce your diving knowledge and prepare you for the final exam. The final exam contains 50 multiples choice questions and you need to score 75% or higher to pass. Don't worry, all of our instructors will prepare you well in advance and you will cruise through it!
We provide a classroom with air-conditioning to watch the videos or you can take a tablet pre loaded with the videos to your accommodation.
The Confined Water
We have a swimming pool where you will practice all the skills and procedures to ensure that you are comfortable with the equipment. You and your instructor will practice the skills together and we do not hesitate to take extra time as needed. For each skill, your instructor will explain the steps on the surface and then provide a slow demonstration underwater of exactly how to do the skill before you perform it yourself!
The Open Water Dive
To complete your training you have to do 4 open water dives, the fun part! The first two dives will be to a maximum depth of 12m and next two dives will be to a maximum depth of 18m. At the beginning of each dive we will repeat a series of skills you already practiced during the confined sessions (it usually takes 5 - 10 minutes at the beginning of each dive). After we complete the skills, we go into exploratory mode and search for every kind of marine life you can imagine!
The certification
The PADI Open Water Diver license is recognized worldwide and valid for life, allowing you to dive independently to 18 meters max. This experience will expand your understanding of the ocean and how lucky we are to explore the wonders it holds.
Booking
In the dive industry, the booking has to be completed at least one day before the course. Diving is not too complicated, but it takes a lot of logistical support and organization. Each diver has to come in person in the dive center to complete the pre course paperwork and to receive the teaching material. With your instructor, we will explain your personal plan and how the course will be proceed.
How to continue?
Continue with the PADI Advanced Open Water Diver Course after your PADI Open Water Diver Course and you are fully equipped to dive all around the world until 30m deep.
Exploration, Excitement, Experiences. That's what the PADI Advanced Open Water Diver course is all about.