PADI Advanced Open Water Certification on Gili Islands Lombok Indonesia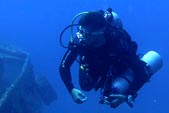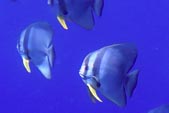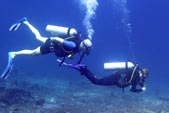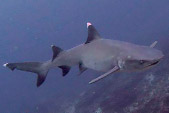 Exploration, Excitement, Experiences. That's what the PADI Advanced Open Water Diver course is all about. You don't have to be "advanced" to take it – it's designed to advance your diving, so you can start right after earning your PADI Open Water Diver certification. The course helps build confidence and expand your scuba skills through different Adventure Dives. You try out different introduction to specialties while gaining experience under the supervision of your Instructor. You log dives and develop capabilities as you find new ways to have fun scuba diving.
The PADI Advanced Open Water take place in 2 or 3 days depending on the choice of your Adventure Dive (introduction to a specialty). Your have to realise 5 Adventure Dive to complete the program. Two of them are impose the Adventure Navigation Dive to master you orientation underwater and the Adventure Deep Dive opening you the door of the 30 m depth, after what you can pick up three other in a large choice of Adventure Dives.
Because in DSM Dive we focus on small groups, you will get the maximum of it.
You can contact us anytime by email to make a reservation or to simply inquire with any questions you have! When you arrive on Gili Trawangan, we need you to confirm your course start by dropping by the dive center the day before your course is scheduled to start. During this time, you can fill out all the prerequisite paperwork and even get a head start on studying your dive theory by taking one of our book with you to your accommodation.
What will you learn ?
The program is divided in 2 parts : Theory / Open Water Dive.
The Theory
The theory is divided into 5 chapters concerning the Adventure Dive you have chosen. For each chapter, you will have to fill a "knowledge review" and debrief on it with your Instructor.
The Open Water Dive
To complete your training you have to do 5 open water dives, the fun part! On each Adventure Open Water Diver you are going to perform a certain number of underwater activity defined with your Instructor before the dive.
The certification
The PADI Advanced Open Water Diver license is recognized worldwide and valid for life, allowing you to dive independently to 30 meters max (in budi system). This experience will expand your skill and your knowledge in the same time that your are going more in the exploration of the ocean.
The Adventure Dive is an introduction to a specialty introducing you to the planification of an activity under water. You will have to performe five of them, two of them are imposed and tree other will be pick up on your choice.
Adventure Underwater Navigation [ IMPOSED ]
Adventure Deep Dive [ IMPOSED ]
Adventure AWARE-Fish Identification
Adventure Boat Dive
Adventure Drift Dive
Adventure Multilevel & Computer Dive
Adventure Night dive
Adventure Peak Performance Bouyancy
Adventure Search and Recovery
Adventure Underwater Naturalist
Adventure Underwater Photography
Adventure Wreck Dive
And a lot of other...
Booking
In the dive industry, the booking has to be completed at least one day before the course. Diving is not too complicated, but it takes a lot of logistical support and organization. Each diver has to come in person in the dive center to complete the pre course paperwork and to receive the teaching material. With your instructor, we will explain your personal plan and how the course will be proceed.
How to continue?
Continue with the PADI Rescue Diver Course or PADI Specialty Course. The PADI Rescue Course gives you more confidence underwater and trains you in scenarios how utilize your rescue skills. In the PADI Specialty Course you can chose from a list of Specialty Dives where you want to hone your skills and increase your confidence and Knowledge...